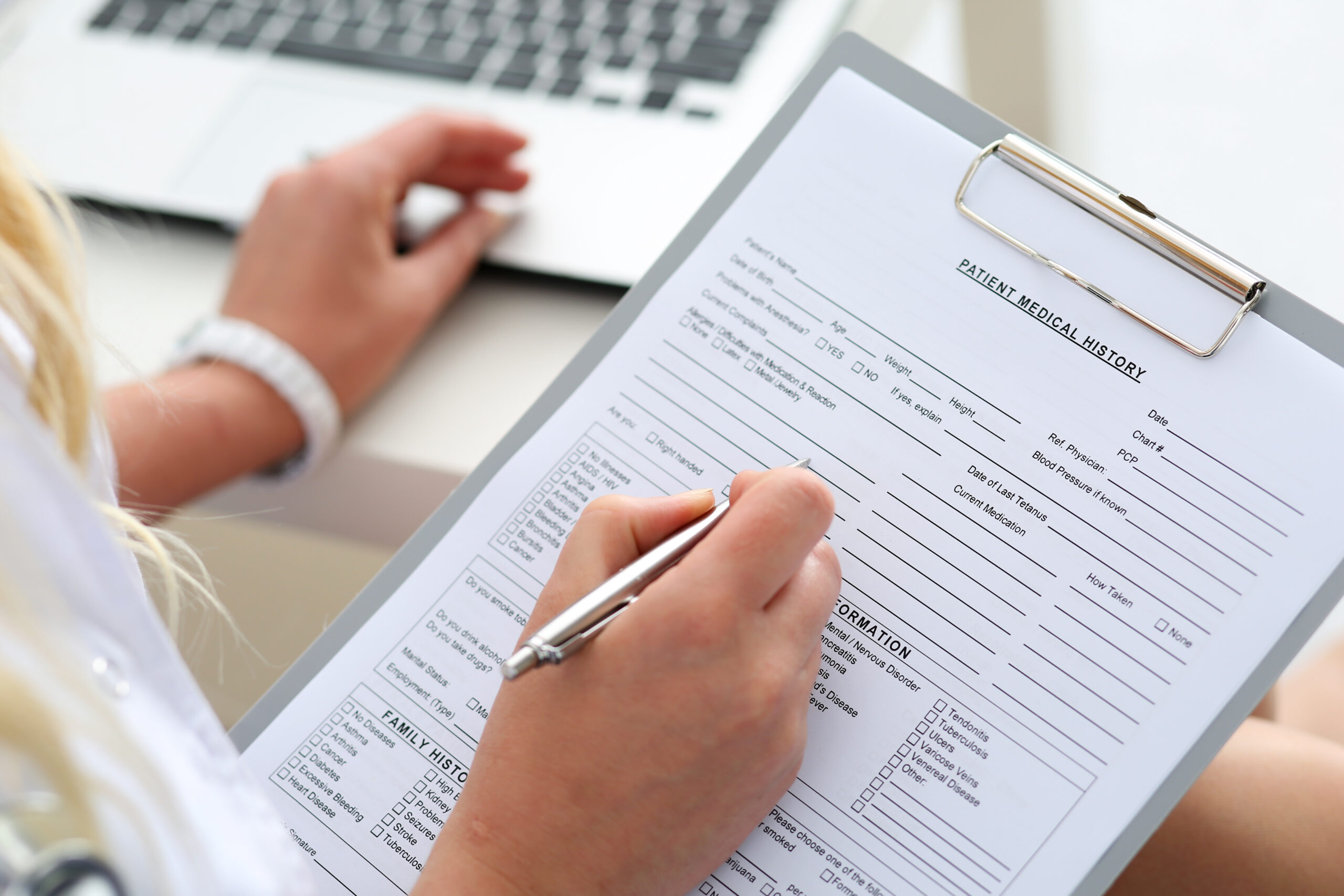 Persons who have received medical services at an Oceans Behavioral Hospital, or their authorized representative, may obtain a copy of their medical records. To do so, follow these steps:
Print and complete the Authorization and Consent for Release of Protected Health Information form below.
Sign and date the form. Include a legible copy of a valid photo I.D. (e.g., driver's license, military I.D. or state I.D.) to verify your identification and validate your authorization.
Mail or fax your completed form to the facility in which you received treatment. Select the facility name from the dropdown menu below for the address, fax and phone number. If you have any questions, please reach out to facility.
Select a location
Oceans Abilene
4225 Woods Place
Abilene, TX 79602
Phone: 325-437-6609
Fax: 325-603-4558
Oceans Alexandria
2621 Bolton Avenue
Alexandria, LA 71303
Office: 318-448-8473
Fax: 318-230-7013
Oceans Amarillo
7501 Wallace Blvd. Floor 2
Amarillo, TX 79124
Fax: 806-639-8119
Office: 806-696-3509
Oceans Baton Rouge
7855 Howell Blvd.
Suite 100
Baton Rouge, LA 70807
Fax: 225.357.0339 (Howell Blvd.) Phone: 225.465.8104
Fax: 225.236.3017 (Florida Blvd.) Phone: 225.356.7030
Oceans Biloxi
180C Debuys Road
Biloxi, MS 39531
Fax: 228-202-5358
Office:  228-284-1093
Oceans Broussard
420 Albertson Parkway
Broussard, LA 70518
Fax: 337-214-0923
Office:  1-337-347-8630
Oceans Corpus Christi
600 Elizabeth Street, Building B, 4th Floor
Corpus Christi, TX 78404
Office: 361-356-4686
Fax: 361-288-3124
Oceans DeRidder
1420 Blankenship Drive
DeRidder, LA 70634
Office:  337-205-8431
Fax:  337-294-8878
Oceans Greater New Orleans
229 Bellemeade Blvd.
Gretna, LA 70056
Office: 504-372-1562
Fax number: 504-384-2774
Oceans Hammond
15782 Professional Plaza
Hammond, LA 70403
Office: 985-267-0760
Fax: 985-231-6478
Oceans Katy
455 Park Grove Drive
Katy, TX 77450
Office:  281-742-9871
Fax:  281-241-6428
Oceans Kentwood
921 Ave G
Kentwood, LA 70444
Office: 985-267-0760
Fax: 985-227-4927
Oceans Lake Charles
302 W. McNeese St.
Lake Charles, LA 70605
Fax: 337-279-1749
Office: 337-210-3063
Oceans Longview
615 Clinic Drive
Longview, TX 75605
Office: 903-212-3105 ext 932 phone
Fax: 903-303-2081
Oceans Lufkin
302 Gobblers Knob Road
Lufkin, TX 75904
Fax: 936-229-4277
Oceans Pasadena
4001 Preston Dr. Ste 150
Pasadena, TX 77505
Office 832-821-5077
Fax: 832-529-4381
Oceans Permian Basin
3300 South FM 1788
Midland, TX 79706
Office: 432-219-0871
Fax: 432-218-2260
Oceans Opelousas
1310 Heather Drive
Opelousas, LA 70570
Fax: 337-210-4283
Office: 337-447-4254
Oceans Waco
5931 Crosslake Parkway
Waco, TX 76712
Fax: 254-870-3967
Office: 254-262-0130
Louisiana Behavioral Health
9320 Linwood Ave
Shreveport, LA 71106
Office: (318) 644-8830
Fax: 318-300-1221
Requests Involving Substance Use:
Oceans Behavioral Hospitals protect the confidentiality of information identifying individuals with a substance use disorder. Records that contain substance use will require additional authorization in accordance with protections under 42 CFR Part 2.
Urgent requests and records for your physician:
If this is an urgent request and necessary for immediate continuity of care, your health care provider may request your records.
The physician office must fax or mail a written request on their letterhead or fax coversheet including the patient's name, date of birth and date of the visit to the facility.
Insurance, attorney, disability, and third-party requests:
These requests should be requested via your insurance company, attorney, or Disability Determination Service and mailed or faxed to the facility.