STAR Military Program
The Oceans Healthcare STAR℠ program provides specialized care and treatment for active duty military, veterans and their families in a safe, compassionate environment. We are committed to serving the ones who have served us with their sacrifices and passionate about helping individuals who are experiencing depressions, anxiety and thoughts of self-harm or harming others. Our staff is available 24 hours a day to help you or your loved ones manage these behavioral health changes resulting from military service.
Active duty military members can face a unique set of mental health challenges. Factors like combat-related post-traumatic stress, long separation from friends and family, changing relationships or other aspects of military service can contribute to anxiety or depression. Oceans' STAR program is a highly structured program developed by physicians and specialists familiar with military life. Physician-led treatment teams provide evidence-based psychotherapies, including clinical practice guidelines recommended by the U.S. Department of Defense and Veteran's Affairs.
The STAR program addresses the needs of service members with peacetime service or who have served in modern wars. Seniors, including Korean- and Vietnam-era veterans, attend separate programs with peers while their service-related issues are addressed individually.
The STAR team is committed to helping our active duty patients understand their diagnosis. We work closely with each patient to develop a treatment plan that helps you return to duty. While at Oceans, active duty members practice healthy eating habits, exercise regularly to work through the effects of stress and negative emotions and learn to thrive. Patients will learn effective coping strategies and relaxation techniques as they work with their therapist to develop goals, stay focused on progress and address barriers.
STAR provides a familiar, structured environment for active duty patients, including a dedicated military liaison to provide a seamless transition to admission and program schedules that adhere to military time. All program team members undergo military culture training and are committed to caring for patients and their families with dignity, honesty and compassion. These tenets are part of our Oceans Six core convictions, the foundation of our company and the fuel driving our people to provide the highest quality of care.
What do you treat?
Specialized inpatient and intensive outpatient programs address a range of behavioral health issues, including:
• Post-traumatic stress for combat-related, military sexual trauma and other traumas.
• Substance use disorder co-occurring with a behavioral condition, including detoxification.
• Anxiety, depression and other debilitating behavioral illnesses.
• Other medical conditions and co-occurring behavioral issues.
Who can receive treatment?
The Oceans STAR program addresses the needs of active duty military, veterans and families. Active duty patients are treated with specialized units and schedules and coordination of care from their referring military treatment facility. The unique needs of military veterans are addresses both individually and with specialized groups meeting daily. Family members also receive specialized treatment individually and in group settings.
Can family members receive treatment?
Yes. STAR is proud to support family members of active duty service members and veterans. Family members attend group programming with other civilians and their unique military needs are met individually.
Do you accept my insurance?
We accept TRICARE, VA Community Care, Medicare and most other insurance plans.
What is the intake process?
When accepting a referral, our program Intake Department will promptly determine if the patient is accepted. Intake will request proper VA/DoD authorization, a completed STAR referral form and other clinical information. Helpful information will be provided to patients, families, military providers and commands. If the patient has medical issues requiring further review, the Intake Department will coordinate that review with the clinical team.
What is the referral and admissions process?
Providers or individuals can reach out to their nearest Oceans location or contact the STAR program coordinator, Angela Simmons. Oceans offers a dedicated National Military Liaison to assist with all active duty referrals and can arrange for transportation as needed. Please contact 325-286-6196 for any questions or help with the admissions or referral process.
When the patient arrives at our facility, the Intake Department counselor will coordinate all necessary paperwork and work with all relevant contacts to ensure communication between clinical and military teams.
What does the clinical program entail?
A structured military schedule and individualized and comprehensive clinical care is provided to all patients attending the STAR Program.
The clinical team will collaborate with and provide regular updates to military providers and psychiatrists. Discharge documents will be provided within three duty days of discharge.
What does the discharge process look like?
Oceans understands that long-term healing requires active and ongoing support. Every STAR program patient is assigned a discharge planner to coordinate their aftercare needs. Aftercare appointments for behavioral health diagnoses will be scheduled with the Mental Health Department within a week of discharge.
How do I make a referral?
To make a referral to the Oceans STAR program, contact us:
By phone: Contact any of our Oceans locations to inquire about STAR services
By phone or text: Contact our National Military Liaison at 325-268-6196 to facilitate admissions and transportation
By fax:
By email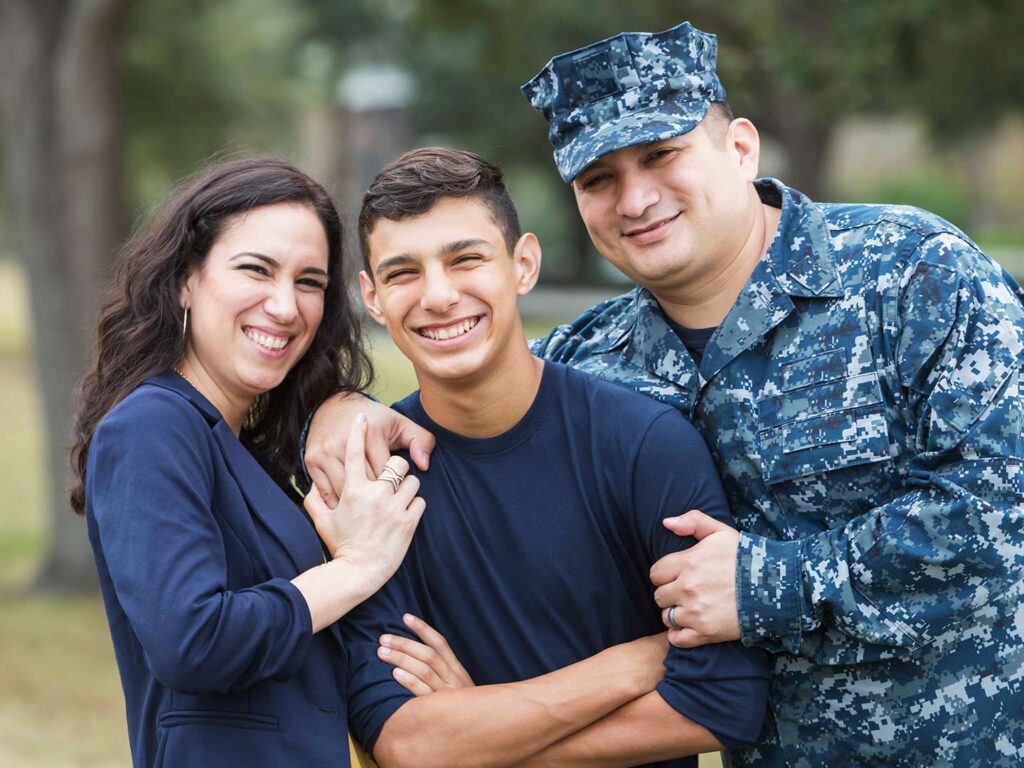 STAR Locations
All Oceans Behavioral Hospital locations across Texas, Louisiana and Mississippi treat active duty and veteran service members.