OCEANS SOCIAL WORKERS UNDER THE SPOTLIGHT
We're proud to recognize National Social Work Month by honoring our incredible Oceans social workers whose compassion and expertise brings positive change to our patients and their families. Learn more about our superstar social workers and the meaningful work they do in their communities: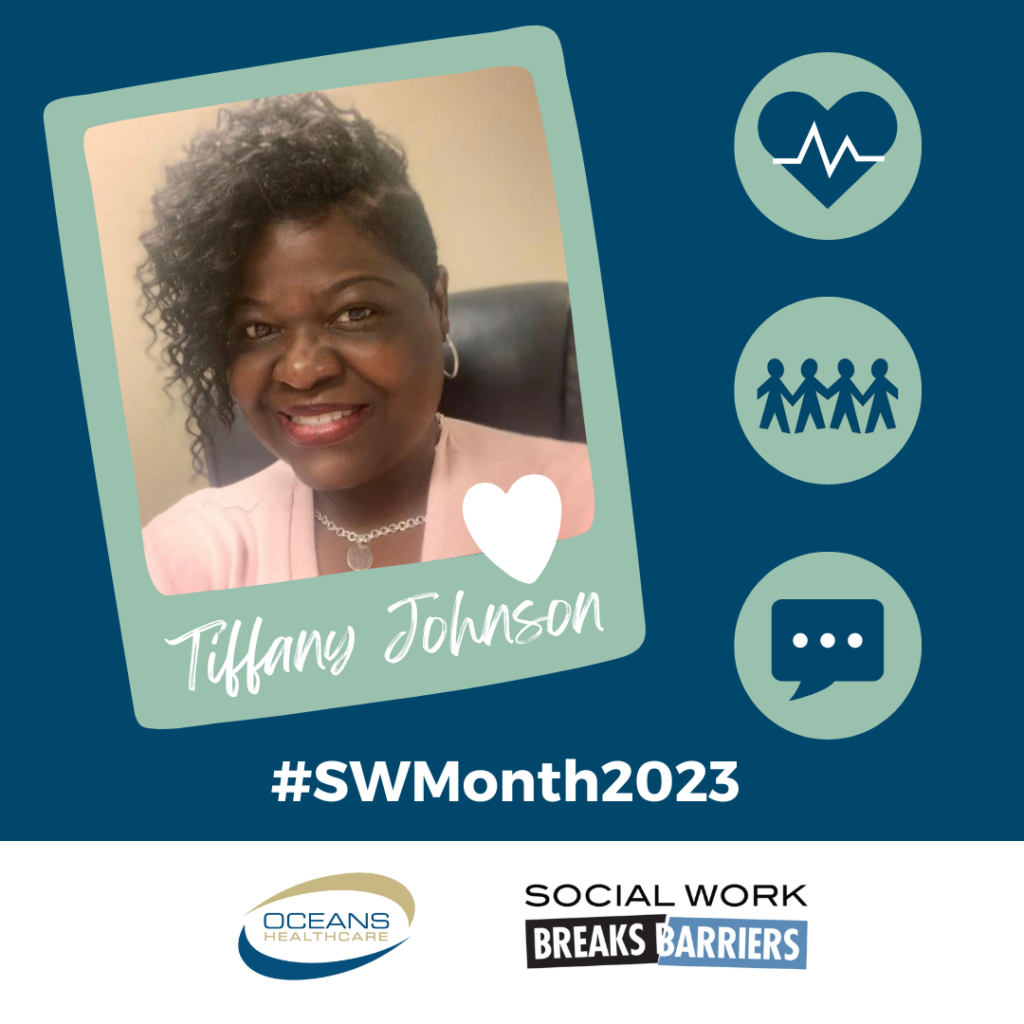 After receiving her bachelor and master's degrees in social work, Tiffany Johnson, LMSW, kickstarted her career in behavioral health as a case manager working alongside an Assertive Community Treatment (ACT) team serving people with chronic mental illness. She joined Oceans Behavioral Hospital Longview in 2012 as a PRN nurse and was quickly promoted to social services director. Tiffany said she hasn't looked back since. "It's so rewarding to be a part of patients' healing journeys and to hear about their progress," she said. "I'm filled with joy every time a patient writes or calls to tell us how well they're adjusting to life after treatment."
Tiffany acknowledges social work is a challenging profession and touts the importance of caring for yourself as you care for others. "Determination, a drive to succeed and engagement in self-care will give you longevity in this career path."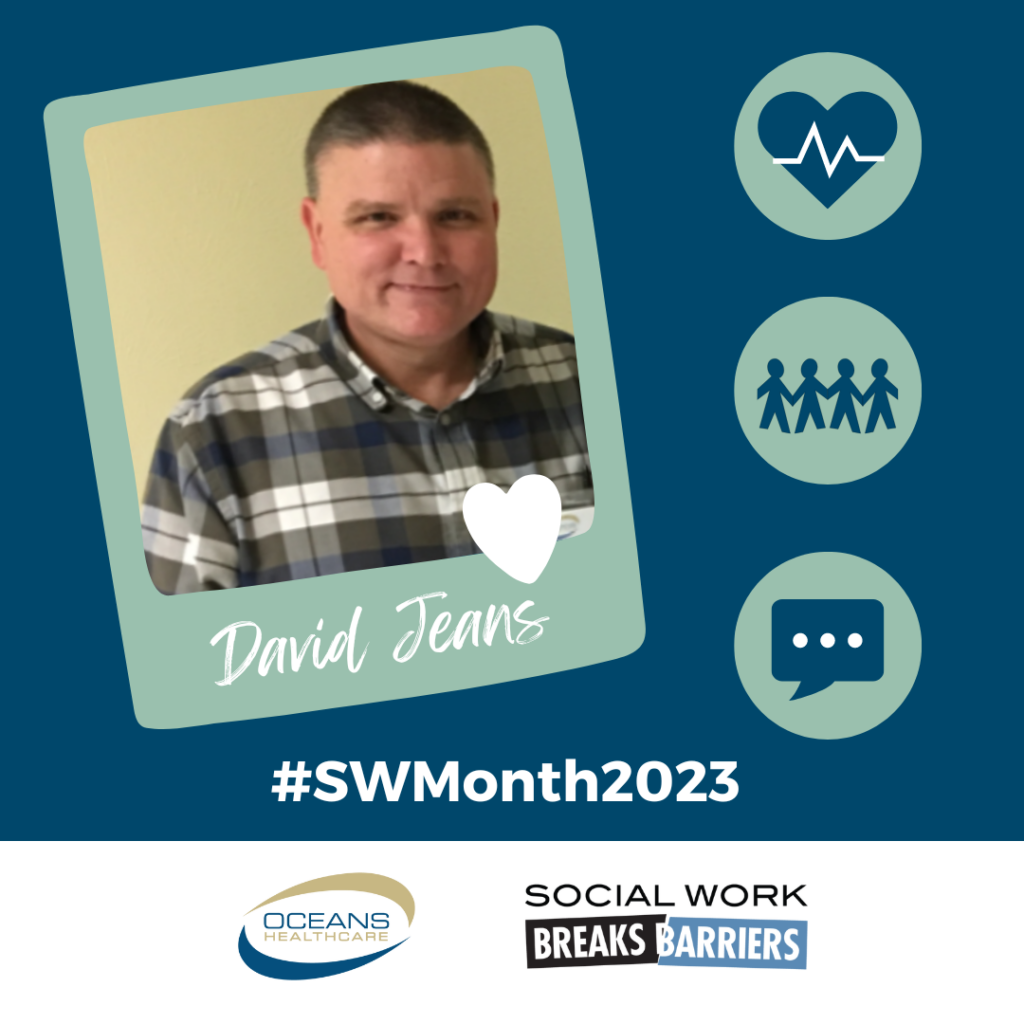 David Jeans, LCSW, has been with Oceans Behavioral Hospital DeRidder for over ten years and serves as the clinical director of an inpatient unit. As a manager and lead therapist, he claims there is never a dull day at work.
The appeal of social work for David is the opportunity to have a meaningful impact on others, and he credits Oceans for providing him with this experience and more. "My decision to join the Oceans team was one of the best decisions I've ever made. It has been, and continues to be, immensely fulfilling. I'm always learning and growing and feel a deep sense of meaning and purpose as I help guide patients on their journey to healing."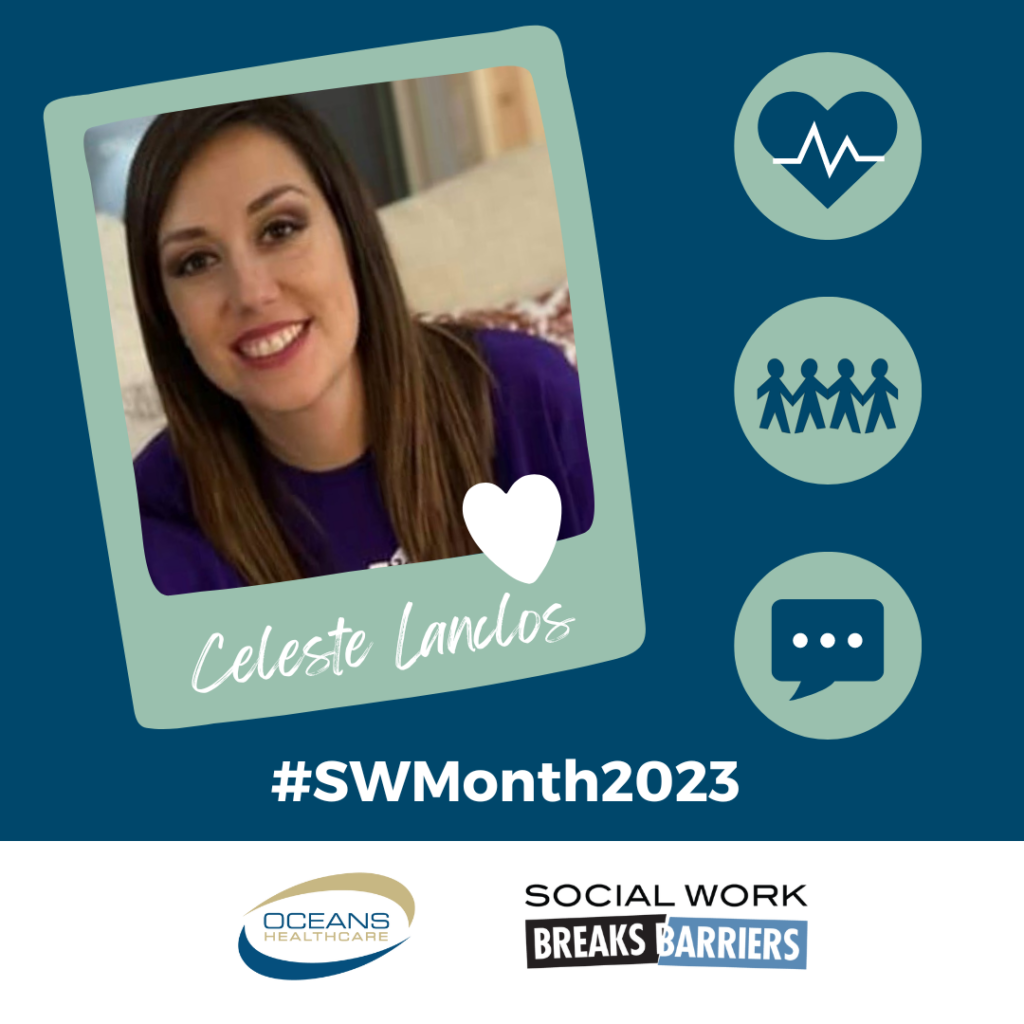 Clinical Director Celeste Lanclos, MSW, LCSW, BACS, had her first taste of life at Oceans when she interned at Oceans Behavioral Hospital Opelousas in 2013. Her experience left a deep impression and inspired her to apply for a position with the hospital after she earned her master's degree in social work. "I admired and respected the multidisciplinary team and their passion for helping others. I knew it would be the best place to grow as a social worker."
Celeste said she's grateful to work in a field that empowers and champions those dealing with mental health issues. "Social workers inspire hope, fight for social injustice and give patients the support they need to overcome challenges and build a healthier life."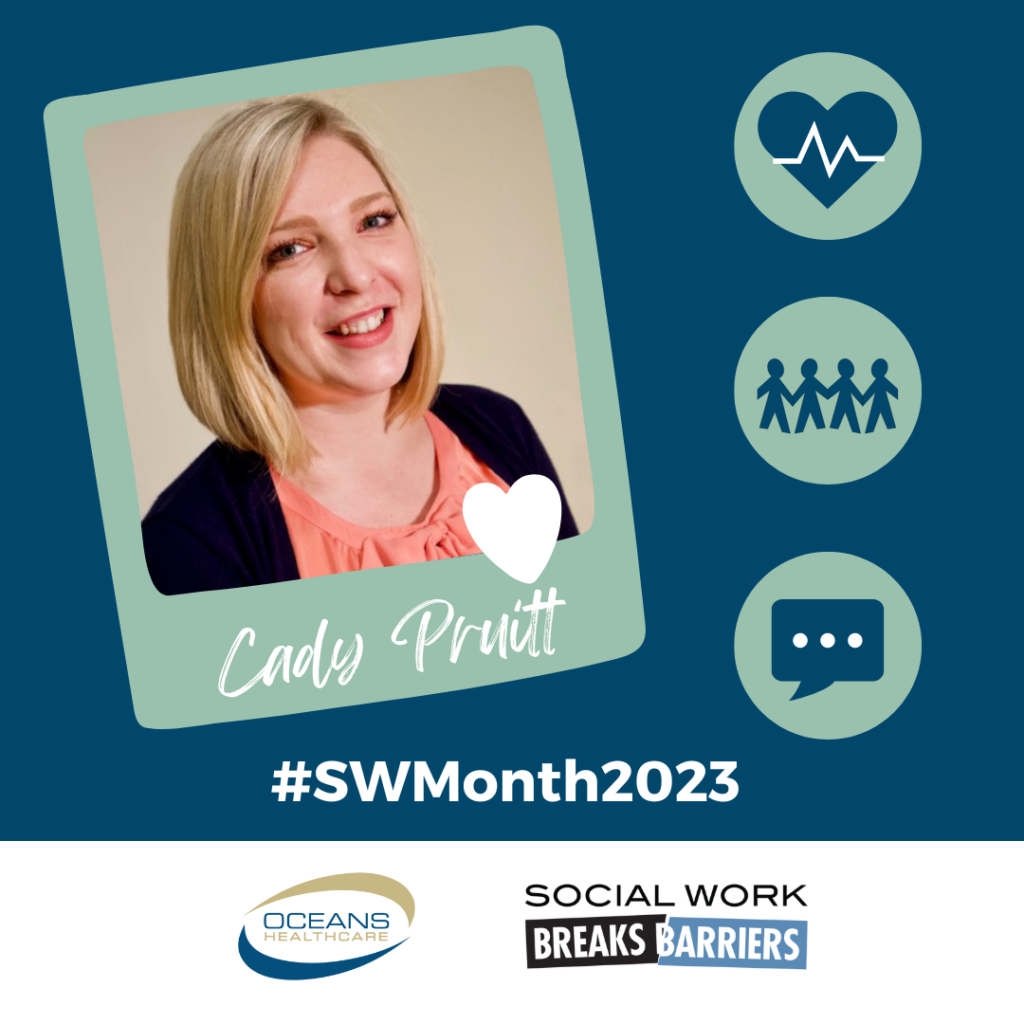 Cady Pruitt has been a social worker for over ten years and became a part of Oceans Healthcare in 2021. As a licensed clinical social worker and board approved clinical supervisor at Louisiana Behavioral Health, she uses her vast experience and passion for quality care to diligently assess patient needs and act as a compassionate liaison between patients and their families.
Cady believes mental health education is an essential component of a seamless patient experience and implements this approach in her daily work. "I have a long-standing motto of 'Always use the two E's: educate and encourage.' If we're able to educate patients on their needs and encourage them to keep moving forward, we've made an impact in my book."
From an exciting and motivational culture to a highly-skilled team of behavioral health professionals, "Oceans offers a variety of opportunities for new clinicians and seasoned social workers to strengthen their skills and excel in their career," Cady said.